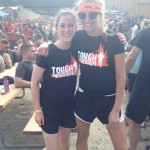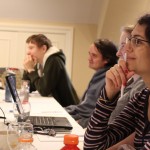 Coming to a college near you. We're Looking for swashbuckling, creative college grads with object-oriented programming under the belts, a penchant for amassing new skills, and who don't mind a few board games and BBQs. Think you've got the coding chops to work in this dynamic office environment? Then we want to meet you.
We're big on hands-on learning and career development. In years past we've had interns work on product demos, pick up a new programming language, and share their expertise on our blog. Have a question? Ask it. Have an opinion? State it. Have an idea? Run with it.
Got you curious? Let our Technical Services team give you an inside look at this eclectic group and the types of projects you could be working on in this video.
Who we are: SoftArtisans is a leading developer of Microsoft Office reporting software. As a key Microsoft partner, SoftArtisans delivers award-winning products to over 20,000 clients in over 70 countries. We're a company founded on brains not gimmicks and we aim to keep it that way.
Find out more about internship and career opportunities at SoftArtisans and how to join the SA Crew (and get in on those BBQs) by interacting with us on all of the usual social media hotspots or visiting one of the career fairs below. Looking forward to seeing you then!
Spring Career Fairs
Wednesday, February 13, 2013, 11 a.m. – 2 p.m.
Worcester Polytechnic Institute
Thursday, February 14, 2013, 12:30 a.m. – 4:30 p.m.
Tuesday, February 19, 2013, 4 p.m. – 7 p.m.
Wednesday, February 20, 2013, 10 a.m. – 3 p.m.
Rochester Institute of Technology
Wednesday, March 20, 2013, 11 a.m. – 4 p.m.
Find us on Boston Innovation:
[hs_contact name="SoftArtisans" address="3 Brook St." citystate="Watertown, MA, 02472″ phone="6176078800″ display="both"]
Related posts: