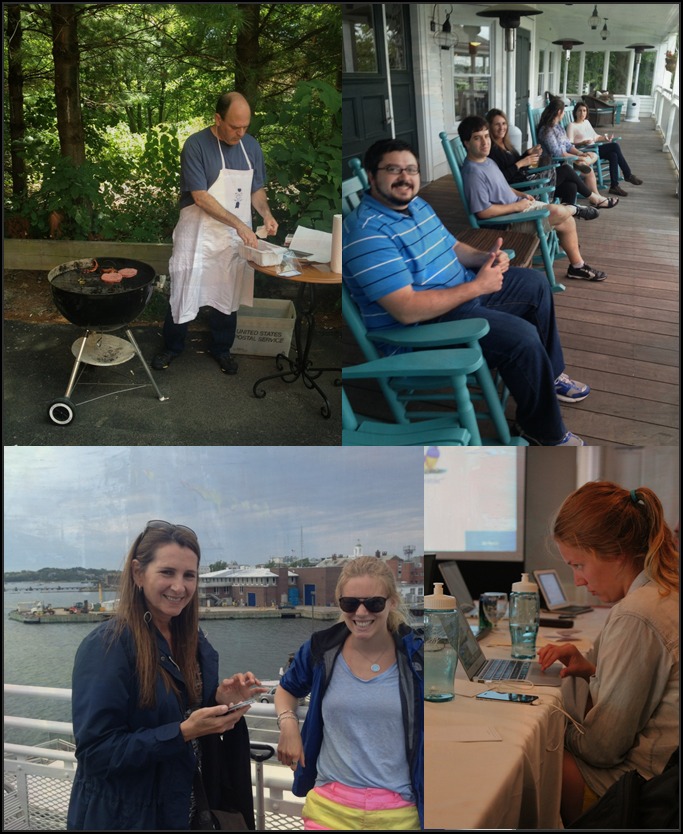 Coming to a college near you.  We're seeking inventive college students with object-oriented programming under their belts, a penchant for amassing new skills and those who don't mind a few BBQs.  Think you've got the coding chops to work in this dynamic office? Then we want to meet you. If your school is not listed below, drop us a note, and tell us why you dream in C#.  Links to projects, coding samples, and other ways to showcase your craft are the best way to catch our eye (wink, wink).
Internships | Co-ops | Full-time.  We're big on hands-on learning and career development. In years past we've had interns work on product demos, pick up a new programming language, and share their expertise on our blog. Your work will have a direct impact on the company and product. Interested? Stop by our booth to chat with one of our engineers!
Who we are:  A close-knit, dynamic, and agile team.  We work hard: Crafting artful code while solving challenging problems. We play hard: Office foosball, board games, cookouts, and company retreats. We're encouraged to develop our skill sets by attending conferences and classes.
What we do: We aim to make business people more productive through all of our products. As a leading developer of Microsoft Office reporting software, we build scalable enterprise solutions.  Our products are OfficeWriter (an API for reading and writing Microsoft Office documents) and FileUp (a secure and easy-to-use File Transfer API).
Find out more about internship and career opportunities at SoftArtisans and how to join the SA Crew (and get in on those BBQs) by interacting with us on all of the usual social media hotspots or visiting one of the career fairs below.  Looking forward to seeing you then!
FALL CAREER FAIRS
Wednesday, September 18, 2013
12:30 – 4:30 pm
Wednesday, September 25, 2013
11 am – 4 pm
@RITCareerFairs
Friday, September 27, 2013
10 am – 3:30 pm Continue reading Fall Career Fairs: Have You Got What it Takes? →