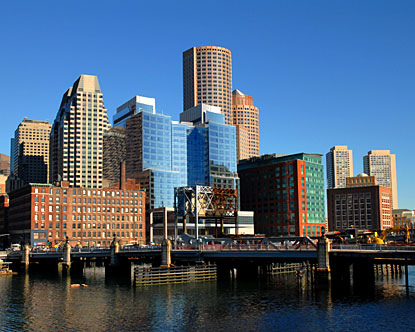 It's the start of the new year, bringing with it fresh resolutions to keep, skills to learn, and meetups to attend. While we're keeping a close watch on industry news with our new Truth in Tech series, we've also been keeping our ears to the ground for tech-related events happening within the community. We've compiled a few that caught our eye this month; so break open your planner and mark these on your calendar, because we've found several you don't want to miss.
Thursday, January 31st
Time: 6:30pm – 9:00pm
Location: Microsoft New England R&D Center
Twitter: @LeanStartupBOS
This group meets on the last Thursday of every month at the NERD center in Cambridge to go over lean methodology. Perfect for anyone in the startup scene.
Thursday, January 17th
Topic: Big Data and the Cloud
Speaker: Mark Souza, General Manager of the Data Platform Group at Microsoft
New England SQL Server Users Group is a great group hosted by Adam Machanic featuring knowledgeable and entertaining speakers. I've been to one before and it did not disappoint. This month they're talking about two of the hottest topics in tech news right now: Big Data and the Cloud. Mark Souza will cover Microsoft's plans with Big Data and best practices when implementing cloud solutions.
Hacks and Hackers Boston MeetUp
Saturday, January 19th
9am
Informal, creative way to meet other hackers. Form teams, brainstorm, and create your own projects from visualizations to interactives. January 19th, the group plans on using data released by Advanced NFL on every play in the NFL since 2002 to create some new projects.
And finally, because we can never say no to a game night or a good cause…
Play it Forward: Trivia, Baggo, & Batting Cages
Thursday, January 10th
Location: Game On!
Cost: $15 Donation to Playmakers
Play it Forward is a trivia/game night complete with batting cages, baggo, and trivia. The event benefits Life is Good Playmakers, an organization which utilizes the power of play to assist at-risk youth in overcoming poverty, violence, and illness.
We're sure there are tons more events happening in the Boston area. Let us know which ones you're attending/hosting in the comments section below or via email to elisek@softartisans.com.
Related posts: