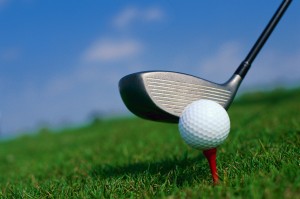 Here's my take on the mystery behind the magic of successful networking.  Golf anyone?  Yes, there is a connection, I promise.  For serious golfers or enthusiasts, you want to be on par with the hole.  Let's focus on Par-3, the distance is shorter and for some, ok for me, easier.  A Par-3 hole, is a hole that an expert golfer is expected to need only three strokes to complete.  Planning, action, and reward are my top three steps and Par-3 for networking.
Networking is a short amount of time to make a connection and should be fun!  Leave all the prepared speeches at home!  Networking is about building relationships.  Keep in mind these 3 easy steps and you'll be on PAR to have a great event: 
1)   Plan:  You have found the perfect event to attend and now what?  Research.  The listing of the event is the best place to start your research.  So many gems of information are found here i.e. short bios of the speakers, sponsors and sometimes (bonus!) there is public access to the attendee list.  Don't forget to research the sponsoring companies!  Check all social media channels:  Facebook, Twitter, YouTube and LinkedIn.  Now you are ready to go!
 2)   Action:  Best to arrive early and not the traditional fashionably late that some of us (guilty!) may do for other types of events.  Why early?  Event volunteers, sponsoring companies and others will be all ready and excited to greet you!  Conversation groups will start to form and for those leaning on the introvert side; it can be more challenging to jump in later.  Keep it light, ditch the sales pitch, smile and focus on listening to others.  This is about building relationships not finishing!  You will be amazed on how listening to others makes them remember you more.  Need to move on and meet others?  Offer to share your contact information.
 3)   Reward:  It's the next day and you have business cards or contact information from everyone you met.  Congratulations!  Sorry, you are not done yet.  Within 48 – 72 hours following the event, send a brief note to the new contact.  Now you are on your way to reaping the many rewards that come from building networks from networking events.
As in any sport, practice (planning) takes time and effort.  Showing up to the game is not enough; you have to participate (action) and then you can reap the many benefits (rewards)! Excited to try your "Par-3" skills at a fun event this week? Well, you're in luck!  SoftArtisans gets together once a month for board games, beer and pizza.  On Wednesday, Aug 8th at 6 p.m., we're opening our doors to the community!  Come meet the team and enjoy FREE food and drinks!
Related posts: