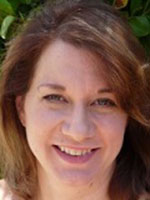 [This is the sixth in a series of posts exploring the personal stories of real women in technology. Every woman in tech overcame at the very last statistical odds to be here; this blog series aims to find out why, and what they found along the way. Those of you who work in the SQL Server BI arena are mostly likely familiar with Stacia Misner— the consultant, instructor and prolific author is one of  the MS BI stack's greatest champions. Here, she talks tractors, the SQLBI community's collective consciousness and growing up in the stars. For guidance and in-depth tutorials on all things SQL Server, SSRS, SharePoint and BI, check out Stacia's blog and books! And if reading her story inspires you to share yours, please feel to email me.]
I'm Stacia Misner, a business intelligence consultant, author, and instructor specializing in the Microsoft business intelligence stack. I have been working in the business intelligence field since 1999 and started my own consulting company in 2006.
1)      Can you take us back to your "eureka!" moment—a particular instance or event that got you interested in technology?
I've always been interested in technology in one way or another. My parents were both programmers, although I don't recall growing up thinking that I would follow in their footsteps. I was always very good at math and science, and was properly encouraged in those areas. I had the privilege of growing up in Houston, in the heart of the space industry, so all my friends' parents (mostly fathers at the time, I suppose) were engineers or scientists. Technology seemed a normal part of life, and my friends and I grew up expecting that it would become more and more like Star Trek as time went on. Continue reading Stories from the WIT Trenches: Stacia Misner →