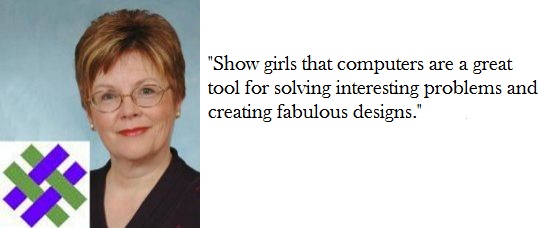 [This is the sixth in a series of posts exploring the personal stories of real women in technology. Every woman in tech overcame at the very last statistical odds to be here; this blog series aims to find out why, and what they found along the way. If you've ever sought Excel-related help online or in print, chances are you're familiar with Debra Dalgleish, one of the foremost authorities on Excel and Access development and the author of three books on pivot tables. Here, she talks staring your own home business, getting young girls aware of and excited about careers in tech and kissing correction fluid goodbye. If reading her story inspires you to share yours, please feel to email me.]
Self-employment is the dream job – most of the time. As a computer consultant, working from home, you can set your own hours, schedule meetings at convenient times, or meet with clients online. You're the boss, so you can pass on projects that don't appeal to you, if your workload gets too high.
If you have a young family, running your own computer-based business can give you more time with the children, while still earning an income. That's why I got started, and now, even though the children have moved out, I wouldn't want any other job.
My work, as an Excel and Access developer, is challenging and rewarding. My clients bring interesting projects, and push me to continue to improve my skills. In this business, there's always something new to learn. Continue reading Stories from the WIT Trenches: Debra Dalgleish →