OfficeWriter 8.1 marks the first maintenance release of OfficeWriter 8 and we focused on adding support of Office 2010 in the OfficeWriter Designer, including a brand new look that integrates with the Office 2007/2010 ribbon:

The OfficeWriter 8.1 Designer features full support for creating and viewing reports in Excel and Word 2010.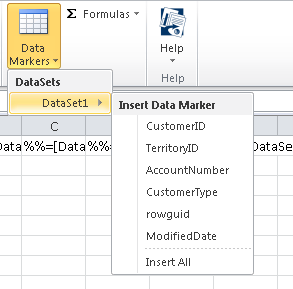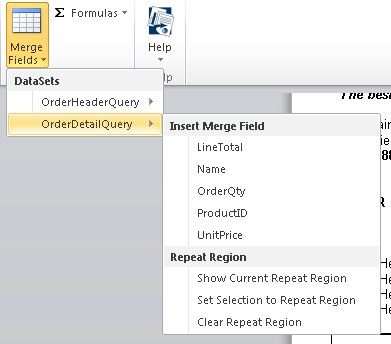 The functionality is unchanged, but we've improved the icons and labels to make it easier to design reports in Excel and Word for OfficeWriter.
In addition to the work on the OfficeWriter Designer, we've added some new features to the OfficeWriter API:
Ability to unlink IF Fields in WordTemplate DOCX/DOCM files – Remove IF fields once they have been evaluated by WordTemplate using UnlinkIFFields
Support for Linked to Source in ExcelApplication – Detect whether chart labels are linking to the data source for number formatting  with SeriesDataLabel.LinkedToSource and Axis.LinkedToSource.
Improved support for tables in ExcelApplication for OOXML files
For a full list of features and fixes included in this release, check out our change log.