Native ads. Brands as publishers. #BreakingBad. Target telling your dad you're pregnant. Advertising may have lost its 3 martini lunches, but it's gained a position at the forefront of both high-tech and narrative innovation. On this episode of Truth in Tech, we talk to Hill Holiday's Austin Gardner-Smith about the industry's future, and the cultural and technological shifts behind it.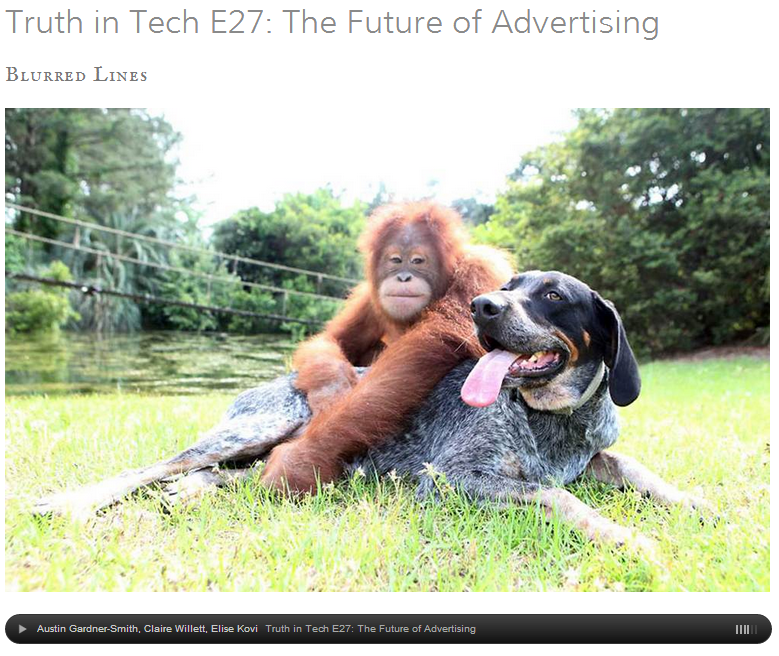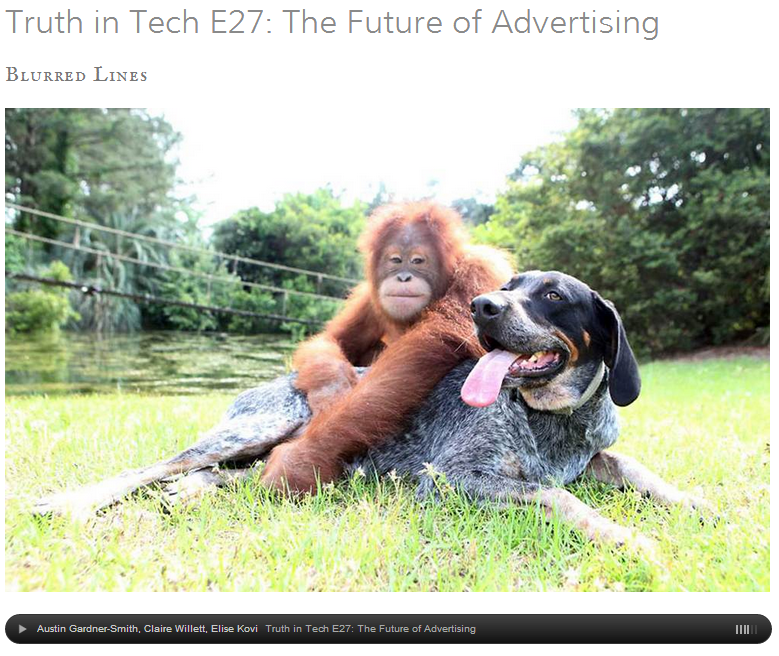 Want to guest star? Have an interesting tech topic, startup, or story of the week? Email us at elisek@softartisans.com! Or find us roaming the Twittosphere @elisekovi and @clairedwillett.
Share the post "Truth in Tech Ep 27: The Future of Advertising"
Related posts: