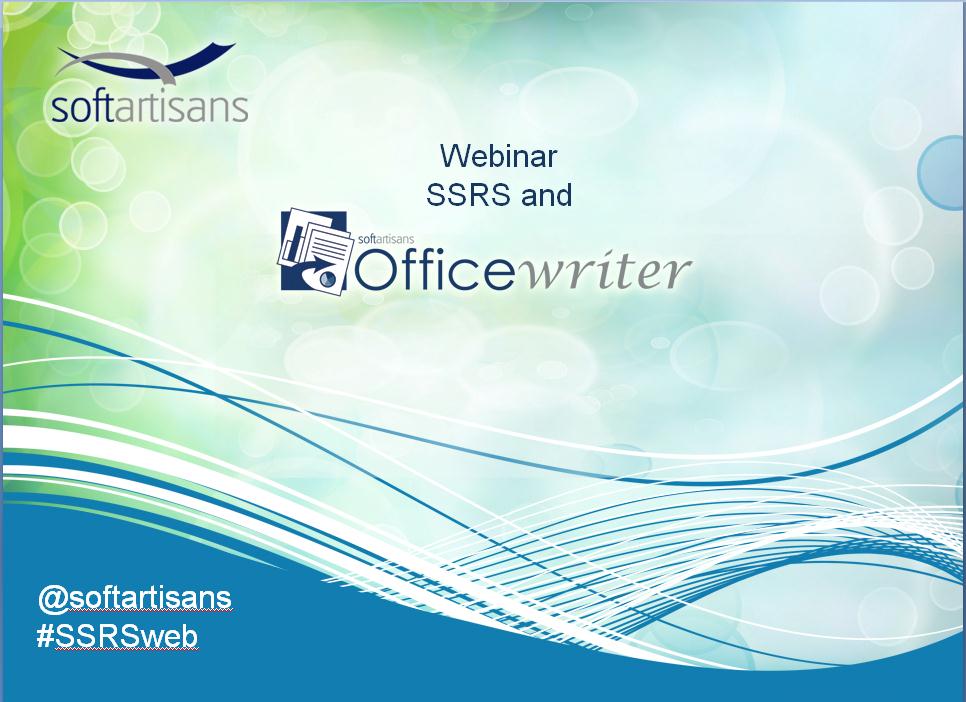 With data sets tied to different data sources and multiple people handling one report, the process of building a report can get messy. OfficeWriter's built-in Designer Ribbon makes it easier to interact with SQL Server Reporting Services (SSRS), helping you access reports from your applications on time and with ease. Join us Friday, March 22nd as our Senior Sales Engineer, Chad Evans, shows you how this feature makes using SSRS simpler.
In this webinar you will learn:
How to build an SSRS report from start to finish using the OfficeWriter designer ribbon
How to easily open existing reports, create new ones, and view reports in process with SSRS
We will also have a question and answer period at the end of the webinar. Feel free to send in questions prior to the webinar so that we can include them in the presentation.
When: Friday, March 22nd at 1 P.M. EST
Can't attend, but still want a copy of the recording and slides? Register below and we'll email it out following the webinar.
**Spots are limited. So please register early to secure your seat.



Share the post "[Webinar] Making Reporting Easier with SSRS Designer Ribbon"
Related posts: