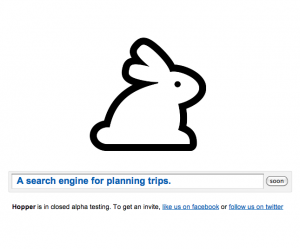 [Excerpted from the Riparian Data blog]
Big Data, or the technologies, languages, databases and platforms used to efficiently store, analyze and extract conclusions from massive data sets, is a Big Trend right now. Why? In a nutshell, because a) we are generating ever increasing amounts of data, and b) we keep learning faster, easier and more accurate ways of handling and extracting business value from it. On Wall Street, some investment banks and hedgefunds are incorporating sentiment analysis of web documents into their trading strategies. In healthcare, companies like WellPoint, Explorys and Apixio are using distributed computing to mine health records, practice guidelines, studies and medical/service costs to more accurately and affordably insure, diagnose and treat patients.
Unsurprisingly, Silicon Valley is big data's epicenter, but Boston, long a bastion of Life Sciences, Healthcare, High Tech and Higher Ed, is becoming an important player, particularly in the storage and analytics arenas. This series aims to spotlight some of the current and future game changers. These companies differ in growth stages, target markets and revenue models, but converge around their belief that the data is the castle, and their tools the keys.
Product: Recorded Future is an API that scans, analyzes and visualizes the sentiment and momentum of specified references in publically available web documents (news sites, blogs, govt. sites, social media sites etc)
Founder/CEO: Christopher Ahlberg
Technologies used: JSON, real-time data feeds, predictive modeling, sentiment analysis
Target Industries: Financial Services, Competitive Intelligence, Defense Intelligence
Located: Cambridge, MA
2)      Hadapt
Product: The Hadapt Adaptive Analytical Platform is a single system for processing, querying and analyzing both structured and unstructured data. The platform doesn't need connectors, and supports SQL queries.
Founders: Justin Borgman (CEO); Dr. Daniel Abadi (Chief Scientist)
 Technologies used: Hadoop, SQL, Adaptive Query Execution™
Target Industries: Financial Services, Healthcare, Telecom, Government
Related posts: