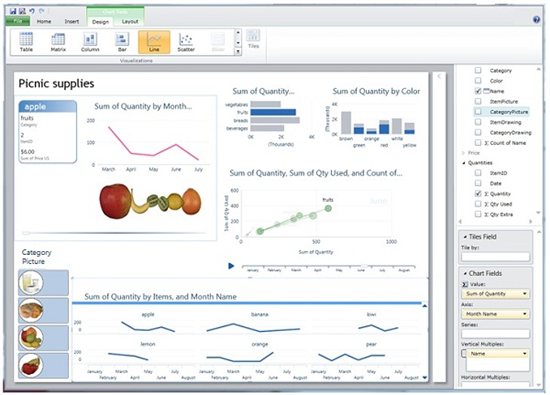 Before you decide whether Power View is the best damn thing to happen to self-service BI since graph paper or is just a smoke and mirrors, CamelCaseless extension to PowerPivot, you need to know its gist. The following blog posts and videos will give you just that, from a (mostly) business user perspective. Read 'em, and then get cracking with the CTP3 version, available for download here.
A comprehensive MSBI presentation that covers the BI Semantic Model concept, Power View and SQL Server Analysis Services with Power Pivot in SQL Server 2012.
A video walkthrough of Power View's components and functionality.
A succinct, business-user friendly overview and review of Power View's purpose and functionality.
Our own Power View discussion, wherein we wax ultra eloquently about why PV is good for PowerPivot and bad for Tableau, how it transforms big Hadoop data into technophobe-friendly animated reports and what your edition of SharePoint needs to get it up and running
A thorough exploration of Power View's buzziest feature–its ability to visualize and animate data points.
How to stock your machine with Power View, Tabular and PowerPivot for SharePoint.
A guide to running Power View in a SharePoint farm on top of an SSAS db running in Tabular mode using a BISM connection, no Kerberos necessary.
Share the post "Everything You Wanted To Know About Power View—But Were Afraid to Ask"
Related posts: